YORK, Pa.-Marines from the 3rd Assault Amphibian Battalion-slated to receive the first of the Corps' new Amphibious Combat Vehicles-received the rare opportunity to visit the ACV's main production facility and meet with the workforce building the vehicle. On Oct.
---
Turrets and Machine Gun Mounts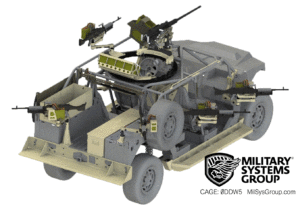 Military Systems Group is one of world's most widely used designer and producer of military machine gun mounting systems, Gunner Protection Kits and swing arms. MSG is supporting customers in all domains; Land, Air and Sea.