It's out with the old and in with the new for some of the military's vehicle fleet. Defence Minister Ron Mark told RNZ that Cabinet had approved $18.6 million to buy a group of light vehicles – probably the Polaris MRZR – a type of all-terrain vehicle.
Defence Minister Ron Mark has announced the first phase of a project to replace many of the New Zealand Defence Force's operational vehicles. "Vehicles that protect our people when they move around in hostile environments are vital," says Minister of Defence Ron Mark.
The New Zealand government has announced plans to procure high-mobility utility light vehicles and "protected vehicle mediums". Defence Minister Ron Mark announced in late June that the cabinet had approved the acquisition of the utility light vehicles and to negotiate the purchase of
---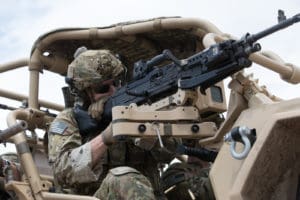 Military Systems Group is one of world's most widely used designer and producer of military machine gun mounting systems, Gunner Protection Kits and swing arms. MSG is supporting customers in all domains; Land, Air and Sea.