Military System Group's SOTV Gun Mounts presented on Navistar's SOTV.
---
Shaun Connors talks to Navistar Defense about their latest generation platform SOTV.
---
The International Special Operations Tactical Vehicle (SOTV) is a highly-modular, 4×4 transportable, armoured vehicle designed to meet the off-road mission requirements of special operations units. The 4×4 tactical vehicle was developed by a partnership between Navistar Defense, Indigen Armor and SAIC for the US Special Operations Command (SOCOM).
---
DAGOR Turrets and Machine Gun Mounts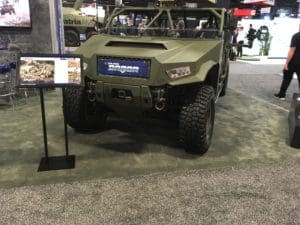 Military Systems Group is one of world's most widely used designer and producer of military machine gun mounting systems, Gunner Protection Kits and swing arms. MSG is supporting customers in all domains; Land, Air and Sea.