Marines with the I Marine Expeditionary Force will be the first to receive the Corps's first new amphibious vehicle since Vietnam, Task & Purpose has learned. The I MEF, which includes the 1st Marine Division, will first receive the new Amphibious Combat Vehicle in the fourth quarter of fiscal year 2020, according to Ashley Calingo, a spokeswoman for Marine Corps Systems Command.
---
DAGOR Turrets and Machine Gun Mounts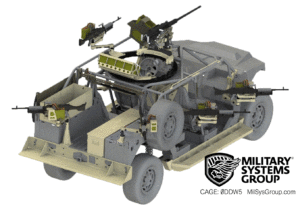 Military Systems Group is one of world's most widely used designer and producer of military machine gun mounting systems, Gunner Protection Kits and swing arms. MSG is supporting customers in all domains; Land, Air and Sea.