Everyone knows that military contracts can be extremely profitable for the corporations involved, though an added benefit comes in the form of bragging rights for companies that can say they've provided goods and services that help save the lives of soldiers on the front line.
---
DAGOR Turrets and Machine Gun Mounts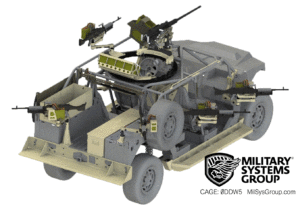 Military Systems Group is one of world's most widely used designer and producer of military machine gun mounting systems, Gunner Protection Kits and swing arms. MSG is supporting customers in all domains; Land, Air and Sea.