The U.S. State Department has approved a possible sale of Mine Resistant Ambush Protected (MRAP) armored vehicles to the United Arab Emirates . In a statement on its website, the U.S. Defense Security Cooperation Agency announced on Thursday that the U.S. State Department had approved the sale of up to 4,569 MRAP vehicles under the Excess Defense Articles program.

DAGOR AUSA 2019
---
DAGOR Turrets and Machine Gun Mounts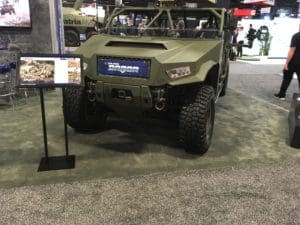 Military Systems Group is one of world's most widely used designer and producer of military machine gun mounting systems, Gunner Protection Kits and swing arms. MSG is supporting customers in all domains; Land, Air and Sea.