SAIC-Polaris DAGOR SAIC-Polaris photo The Army is trying to fast-track the acquisition of an all-terrain, highly transportable vehicle intended to provide ground mobility capabilities for infantry brigade combat teams. In February 2019 the service approved a procurement objective to purchase 651 infantry squad vehicles, or ISVs.
---
DAGOR Turrets and Machine Gun Mounts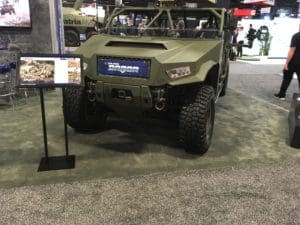 Military Systems Group is one of world's most widely used designer and producer of military machine gun mounting systems, Gunner Protection Kits and swing arms. MSG is supporting customers in all domains; Land, Air and Sea.