Defense & Security 2019 News Official Online Show Daily Thailand Posted On Reva, the South African armored vehicle manufacturer has exhibited two new vehicles at Defense & Security 2019 taking place in Bangkok from 18-21 November 2019. These two models are the launchpad for further vehicle sales in Southeast Asia.
---
DAGOR Ring Mounts and Machine Gun Mounts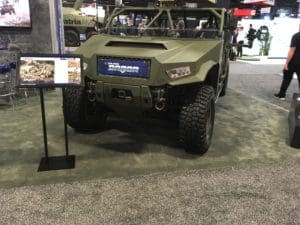 Military Systems Group is one of world's most widely used designer and producer of ring mounts, military machine gun mounting systems, Gunner Protection Kits and swing arms. MSG is supporting customers in all domains; Land, Air and Sea.