This is the armored Ford Ranger that price-conscious mercenaries should really put on their shopping list. The Ford Ranger hasn't been out in North America for very long, but over in Europe, it's been around for years.
---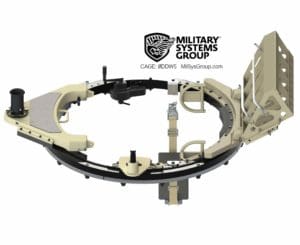 Military Systems Group
is one of world's most widely used designer and producer of military machine gun mounting systems, Ring Mounts, Gunner Protection Kits and swing arms. MSG is supporting customers in all domains; Land, Air and Sea.